Staff Reads: May
---
Check out the books we're reading!
Origin by Dan Brown
Harvard symbologist Robert Langdon navigates a dangerous intersection of humanity's two most enduring questions, interweaving codes, science, religion and other disciplines before making a paradigm-shifting discovery.
The Kraken Project by Douglas Preston
When a NASA accident kills seven scientists and enables a self-modifying artificial intelligence to escape into the Internet, Wyman Ford and the AI's creator, Melissa Shepherd, struggle to keep the evolving program out of the hands of scheming Wall Street traders.
The Woman Left Behind by Linda Howard
A gruff, no-nonsense GO-Team leader who relies on the sensual voice of the team's communication expert to guide him through dangerous assignments becomes her rescuer in the aftermath of an attack that leaves her stranded on a deserted station.
All that Glitters by Diana Palmer
Taking a job at a prestigious fashion house in New York, Ivory Keene is about to realize her dreams of becoming a fashion designer, but she puts her career on the line when she has a forbidden affair with her older boss, Curry Kells.
Little Boy Blue by M.J. Arlidge
Detective Helen Grace investigates an elusive serial killer who navigates a world in Southampton, England, where disguises and discretion are the norm, and where no one wants to come forward to say what they saw or what they know.
The First Family by Michael and Daniel Palmer
When the president's teen-chess-prodigy son abruptly stops playing and begins to succumb to a virtually unprecedented gene mutation, Dr. Lee Blackwood tracks down the cases of two other patients, who he discovers were also gifted and who have been murdered under circumstances linked to the nation's highest levels of security.
Look for Me by Lisa Gardner
Detective D. D. Warren teams up with Flora Dane from Find Her in an investigation involving the sinister disappearance of a 16-year-old girl whose family has been brutally murdered.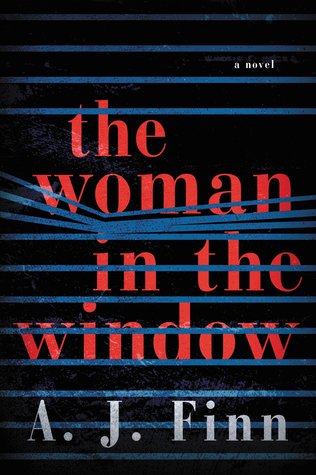 The Woman in the Window by A.J. Finn
An agoraphobic recluse languishes in her New York City home, drinking wine and spying on her neighbors, before witnessing a terrible crime through her window that exposes her secrets and raises questions about her perceptions of reality.
Have Dog, Will Travel by Stephen Kuusisto
A blind poet describes how being laid off from his job as a small college town professor led him into acquiring his first guide dog and how it changed his life and gave him a newfound appreciation for travel and independence.