Staff Reads: April
---
Each month we ask our staff  "Have you read anything good lately?" Here are their answers. Check out what we're reading!
Astrophysics for people in a hurry
by Neil deGrasse Tyson
The notable host of StarTalk reveals just
what people need to be fluent and ready
for the next cosmic headlines: from the
Big Bang to black holes, from quarks to
quantum mechanics, and from the search
for planets to the search for life in the
universe.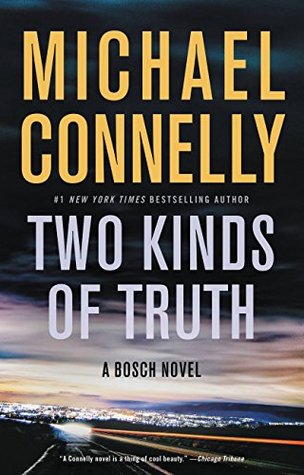 Two kinds of truth
by Michael Connelly
An investigation into the murder of a
young pharmacist leads Harry Bosch and
San Fernando's detective squad into the
big-business world of pill mills and
prescription drug abuse at the same time
an old case from Bosch's days with the
LAPD returns to haunt him.
Tempests and Slaughter
by Tamora Pierce
A first installment in a highly anticipated
new Tortall series follows the experiences
of a talented young student at the
Imperial University of Carthak, who,
alongside his best friends Varice and
Ozorne, is forced to decide where his true
loyalties lie.
Mister Tender's girl
by Carter Wilson
Ten years after she survived a horrible
stabbing at the hands of two classmates
obsessed with a comic book character,
Alice is threatened by someone who
knows the deeply private details of her
life and seems determined to finish the
job.

The affair : a Reacher novel
by Lee Child
A latest release by the Anthony Awardwinning
author of Worth Dying For traces
the story of Jack Reacher's early life in the
military before the events that rendered
him a vigilante hero on the road.

Blood Sisters : A Novel
by Jane Corry
Years after a child of their acquaintance
dies on a sunny school morning, Kitty
languishes in an institution with no
memory of the accident that put her
there, while artisan Alison works as an art
teacher in a prison, where a series of
threatening notes and an assault on a
prisoner reveals the workings of a vengeful killer.

The three-body problem
by Cixin Liu
Set against the backdrop of China's
Cultural Revolution, a secret military
project's signal is received by an alien
civilization, which plans to invade Earth,
while on Earth different camps start
forming to either welcome the superior
beings or to fight against the invasion.

The future of us
by Jay Asher
Receiving her first computer and an
America Online CD-ROM in 1996,
student Emma and her best friend, Josh,
log on and discover themselves on
Facebook, 15 years in the future, and
learn astonishing things about their adult
selves.