Waiting on It Wednesday for 1/10/17
---
These are the books we can't wait to be published next week 1/10/17. Here is a little blurb about each book. If you like it, click the picture to place a hold!
The Bear and the Nightingale by Katherine Arden: At the edge of the Russian wilderness, winter lasts most of the year and the snowdrifts grow taller than houses. But Vasilisa doesn't mind—she spends the winter nights huddled around the embers of a fire with her beloved siblings, listening to her nurse's fairy tales. Above all, she loves the chilling story of Frost, the blue-eyed winter demon, who appears in the frigid night to claim unwary souls. Wise Russians fear him, her nurse says, and honor the spirits of house and yard and forest that protect their homes from evil.
As danger circles, Vasilisa must defy even the people she loves and call on dangerous gifts she has long concealed—this, in order to protect her family from a threat that seems to have stepped from her nurse's most frightening tales. (goodreads.com)
Dry by Jane Harper: When Federal Police investigator Aaron Falk returns to Kiewarra for the funerals, he is loath to confront the people who rejected him twenty years earlier. But when his investigative skills are called on, the facts of the Hadler case start to make him doubt this murder-suicide charge.
And as Falk probes deeper into the killings, old wounds start bleeding into fresh ones. For Falk and his childhood friend Luke shared a secret. A secret Falk thought long-buried. A secret which Luke's death starts to bring to the surface. (goodreads.com)
Most Dangerous Place on Earth by Lindsey Lee Johnson: 
In an idyllic community of wealthy California families, new teacher Molly Nicoll becomes intrigued by the hidden lives of her privileged students. Unknown to Molly, a middle school tragedy in which they were all complicit continues to reverberate for her kids: Nick, the brilliant scam artist; Emma, the gifted dancer and party girl; Dave, the B student who strives to meet his parents expectations; Calista, the hippie outcast who hides her intelligence for reasons of her own. Theirs is a world in which every action may become public postable, shareable, indelible. With the rare talent that transforms teenage dramas into compelling and urgent fiction, Lindsey Lee Johnson makes vivid a modern adolescence lived in the gleam of the virtual, but rich with the sorrow, passion, and beauty of life in any time, and at any age. (goodreads.com)
Huck Out West by Robert Coover: At the end of Mark Twain's Huckleberry Finn, on the eve of the Civil War, Huck and Tom Sawyer decide to escape "sivilization" and "light out for the Territory." In Robert Coover's Huck Out West, also "wrote by Huck," the boys do just that, riding for the famous but short-lived Pony Express, then working as scouts for both sides in the war.
This period, from the middle of the Civil War to the centennial year of 1876, is probably the most formative era of the nation's history. In the West, it is a time of grand adventure, but also one of greed, religious insanity, mass slaughter, virulent hatreds, widespread poverty and ignorance, ruthless military and civilian leadership, huge disparities of wealth. Only Huck's sympathetic and gently comical voice can make it somehow bearable. (goodreads.com)
A Really Good Day by Ayelet Waldman: When a small vial arrives in her mailbox from "Lewis Carroll," Ayelet Waldman is at a low point. Her mood storms have become intolerably severe; she has tried nearly every medication possible; her husband and children are suffering with her. So she opens the vial, places two drops on her tongue, and joins the ranks of an underground but increasingly vocal group of scientists and civilians successfully using therapeutic microdoses of LSD. As Waldman charts her experience over the course of a month–bursts of productivity, sleepless nights, a newfound sense of equanimity–she also explores the history and mythology of LSD, the cutting-edge research into the drug, and the byzantine policies that control it. Drawing on her experience as a federal public defender, and as the mother of teenagers, and her research into the therapeutic value of psychedelics, Waldman has produced a book that is eye-opening, often hilarious, and utterly enthralling. (goodreads.com)
Little Heaven by Nick Cutter: From electrifying horror author Nick Cutter comes a haunting new novel, reminiscent of Cormac McCarthy's Blood Meridian and Stephen King's It, in which a trio of mismatched mercenaries is hired by a young woman for a deceptively simple task: check in on her nephew, who may have been taken against his will to a remote New Mexico backwoods settlement called Little Heaven. Shortly after they arrive, things begin to turn ominous. Stirrings in the woods and over the treetops—the brooding shape of a monolith known as the Black Rock casts its terrible pall. Paranoia and distrust grips the settlement. The escape routes are gradually cut off as events spiral towards madness. Hell—or the closest thing to it—invades Little Heaven. The remaining occupants are forced to take a stand and fight back, but whatever has cast its dark eye on Little Heaven is now marshaling its powers…and it wants them all. (goodreads.com)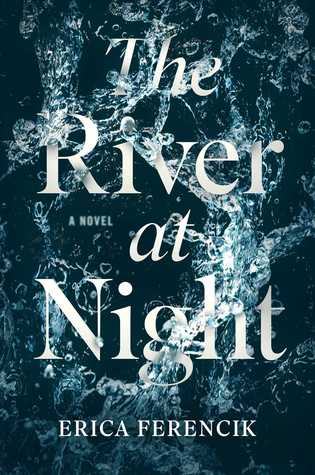 The River at Night by Erica Ferencik: A high stakes drama set against the harsh beauty of the Maine wilderness, charting the journey of four friends as they fight to survive the aftermath of a white water rafting accident, The River at Night is a nonstop and unforgettable thriller by a stunning new voice in fiction. (goodreads.com)
Class by Lucinda Rosenfeld: For idealistic forty-something Karen Kessler, it isn't enough that she works full-time in the non-profit sector, aiding an organization that helps hungry children from disadvantaged homes. She's also determined to live her personal life in accordance with her ideals. This means sending her daughter, Ruby, to an integrated public school in their Brooklyn neighborhood.
A daring, discussable satire about gentrification and liberal hypocrisy, and a candid take on rich and poor, white and black, CLASS is also a smartly written story that reveals how life as we live it–not as we like to imagine it–often unfolds in gray areas. (goodreads.com)
For Time and All Eternities by Mette Ivie Harrison: When her son, Kenneth, gets engaged to Naomi Carter, a woman from a polygamous family, Mormon bishop's wife Linda Wallheim and her husband, Kurt, arrive at the Carter compound to meet their future in-laws, only to be faced with murder, which shakes their faith and beliefs to the core. (novelist.com)
Storm in a Teacup by Helen Czerski:
Our home here on Earth is messy, mutable, and full of humdrum things that we touch and modify without much thought every day. But these familiar surroundings are just the place to look if you're interested in what makes the universe tick. In Storm in a Teacup, Helen Czerski provides the tools to alter the way we see everything around us by linking ordinary objects and occurrences, like popcorn popping, coffee stains, and fridge magnets, to big ideas like climate change, the energy crisis, or innovative medical testing. She guides us through the principles of gases ("Explosions in the kitchen are generally considered a bad idea. But just occasionally a small one can produce something delicious"); gravity (drop some raisins in a bottle of carbonated lemonade and watch the whoosh of bubbles and the dancing raisins at the bottom bumping into each other); size (Czerski explains the action of the water molecules that cause the crime-scene stain left by a puddle of dried coffee); and time (why it takes so long for ketchup to come out of a bottle). (goodreads.com)
The Sleepwalker by Chris Bohjalian: When Annalee Ahlberg goes missing, her children fear the worst. Annalee is a sleepwalker whose affliction manifests in ways both bizarre and devastating. Once, she merely destroyed the hydrangeas in front of her Vermont home. More terrifying was the night her older daughter, Lianna, pulled her back from the precipice of the Gale River bridge. The morning of Annalee's disappearance, a search party combs the nearby woods. Annalee's husband, Warren, flies home from a business trip. Lianna is questioned by a young, hazel-eyed detective. And her little sister, Paige, takes to swimming the Gale to look for clues. When the police discover a small swatch of fabric, a nightshirt, ripped and hanging from a tree branch, it seems certain Annalee is dead, but Gavin Rikert, the hazel-eyed detective, continues to call, continues to stop by the Ahlbergs' Victorian home. As Lianna peels back the layers of mystery surrounding Annalee's disappearance, she finds herself drawn to Gavin, but she must ask herself: Why does the detective know so much about her mother? Why did Annalee leave her bed only when her father was away? And if she really died while sleepwalking, where was the body? (goodreads.com)
Furious George by George Karl: The most outspoken and combative coach in NBA history—and one of the most successful, amassing more than 1,175 victories, the sixth best winning record ever—reflects on his life, his career, and his battles on and off the basketball court in this no-holds-barred memoir. (goodreads.com)
That's it for this week! Look here next Wednesday for more Waiting on It Wednesday posts!